Kultur
Gary Barlow deutet Rückkehr von Take That an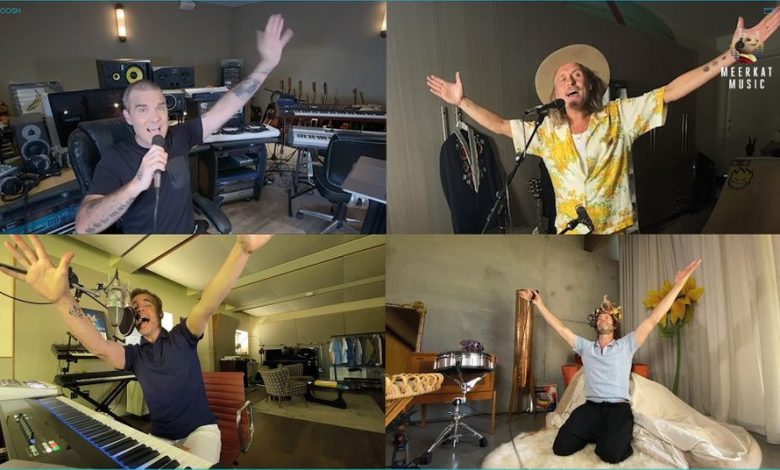 In einem Interview hat der englische Leadsänger und Songwriter von Take That Gary Barlow über die Rückkehr der Boyband gesprochen – und hält es nicht für ausgeschlossen, dass sich die Teeniestars von einst noch einmal zusammentun.
Der britische »Mirror« hatte Barlow zu seinem 50. Geburtstag interviewt. Auf die Frage, ob er sich eine Reunion vorstellen könne, antwortete er: »Ich glaube schon, dass es die Möglichkeit gibt. Take That fühlt sich wie ein sicherer Hafen an. Es ist ein Ort, an den du zurückkehren kannst, wenn du ein bisschen herumgespielt hast und es Zeit ist, nach Hause zu gehen.« Ob das eine Reunion in Fünfer-Originalbesetzung bedeutet oder lediglich die Rückkehr von Robbie Williams, blieb offen. Einen konkreten Zeitpunkt nannte Barlow nicht.
Seit der Auflösung der Band 1996 gibt es bei den Fans das Thema Wiedervereinigung. Im Jahr 2005 fanden sich Barlow, Donald, Orange und Owen für eine Dokumentation der BBC wieder zusammen und hatten ein erfolgreiches Comeback mit neuen Alben. Robbie Williams blieb allerdings fern.